GREETINGS AND WELCOME
HINESVILLE ALUMNAE CHAPTER,
CHARTERED MAY 24, 1987
CELEBRATING 30 YEARS OF SISTERHOOD, SCHOLARSHIP AND SERVICE

Hinesville Alumnae Chapter is elated to have the Sorors featured below to be appointed to the Southern Regional Team for 2016-2018 under the leadership of our Southern Regional Director, Sandra K. Horton and Regional Representative, Jessica Shotwell
Front: Soror Debra Covington, Southern Regional Autism Awareness, Chair Back: Soror Dalmyra Caesar, Southern Regional Journalist, Chair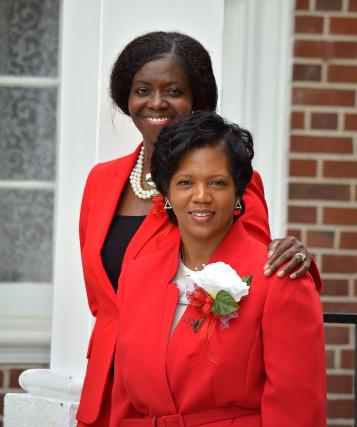 2016-2017 Chapter Picture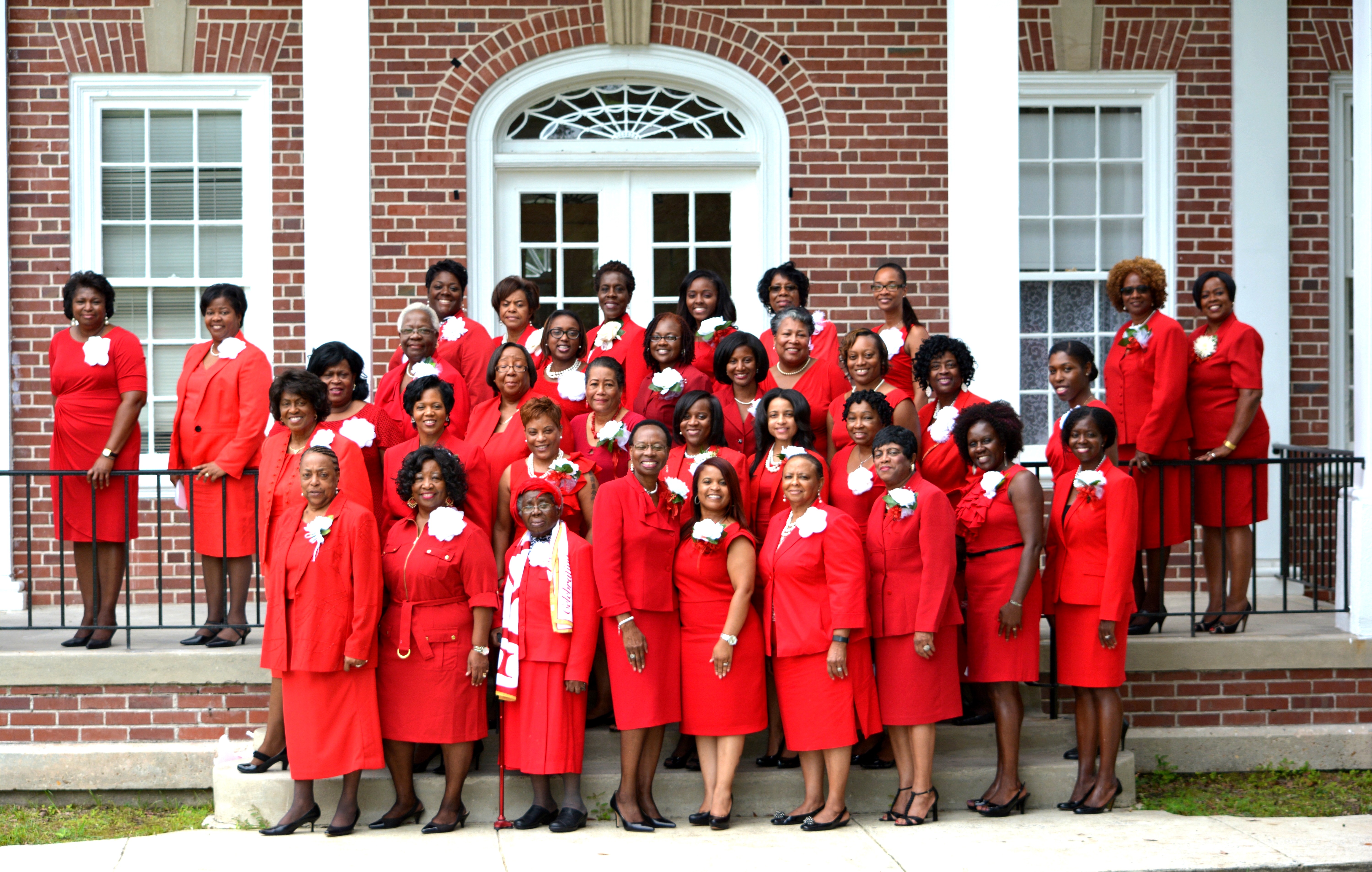 Anchored In Delta: A Journey of a Lifetime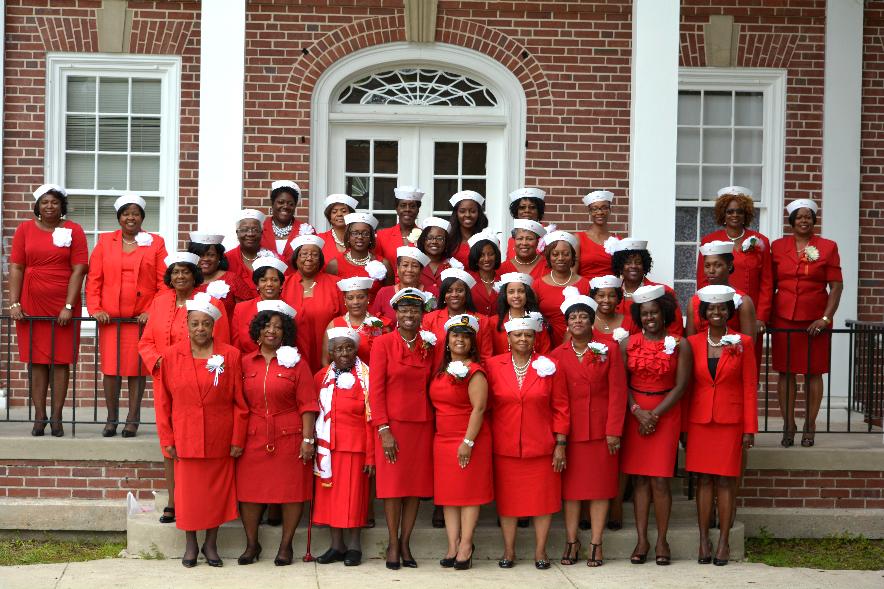 2016-2017 Hazing Prevention Summit VII Campaign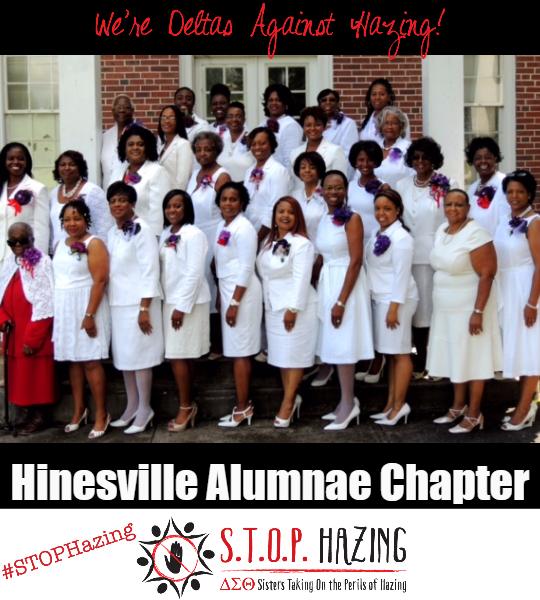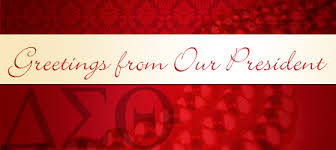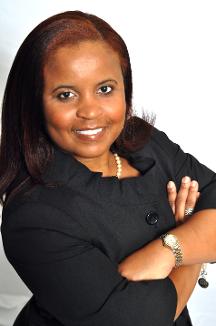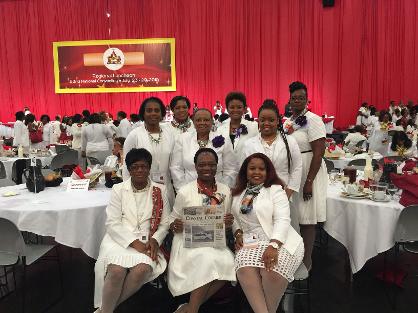 52nd National Convention- Houston, Texas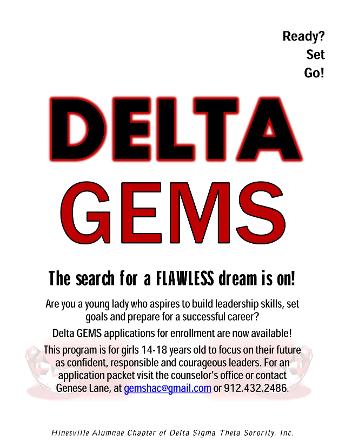 UPCOMING EVENTS:
January 11, 2017 RUSH! Membership Interest Meeting will be held at the Liberty Performing Arts Center in Hinesville, Georgia. Please see the flyer for details.
January 13, 2017, Delta Sigma Theta Sorority, Inc. Founders Day Celebration/Recognition. Celebrating 104 years of Sisterhood, Service and Scholarship
January 14, 2017: Red Carpet Movie Event: Hidden Figures. At 11:00 am at the Liberty Cinema in Hinesville GA. Please see flyer below for more details.
February 26, 2017: Go Red Bowling Tournament at the Marnes Lanes on Fort Stewart Military Installation. Come out and Bowl with the Deltas for a worthy Cause. See the flyer for more details.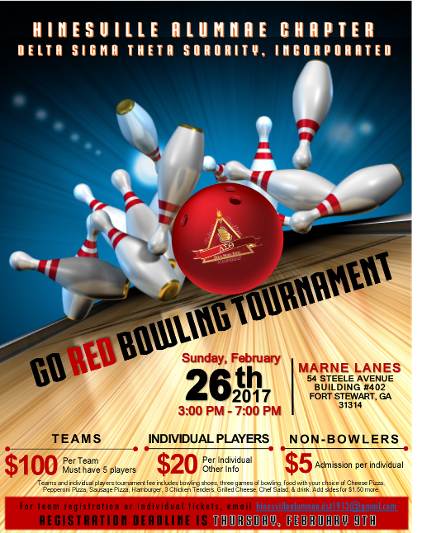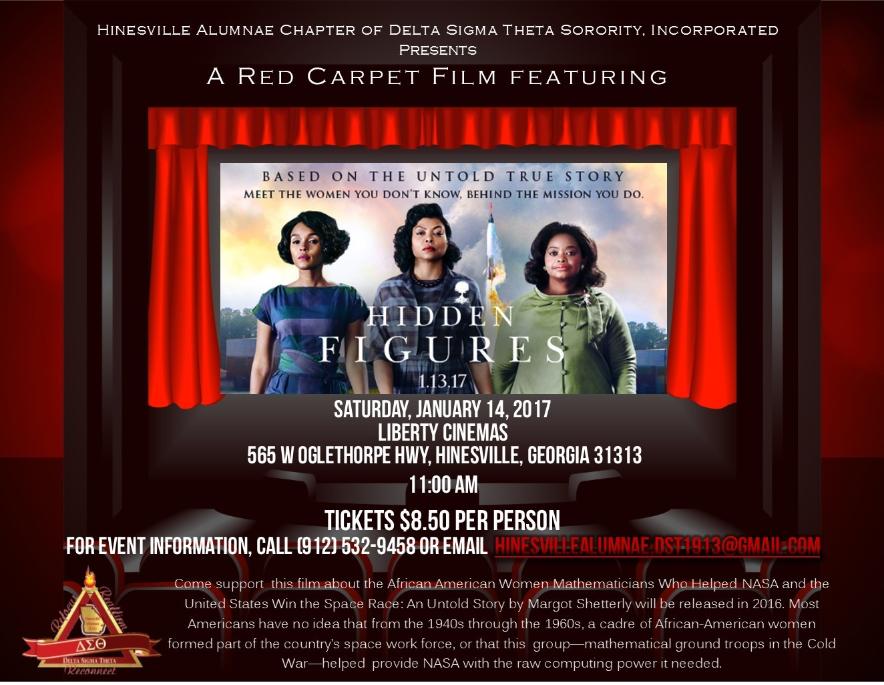 Hinesville Alumnae Chapter
P.O. Box 1981 Hinesville, Georgia 31310
hinesvillealumnae.dst1913@gmail.com
This website is the sole property and responsibility of the Hinesville Alumnae Chapter of Delta Sigma Theta Sorority, Inc.