Welcome to Our Page!
Your visit to our webpage is a clear message that the work we perform within the community is making a positive impact. Since Hinesville Alumnae's chartering on May 24, 1987, we have committed ourselves to becoming an invaluable part of the community we serve.
As an organization dedicated to public service we are actively involved in community projects in the areas of education, economic development, physical and mental health, political awareness and involvement, and international awareness and involvement. Delta Sigma Theta Sorority, Inc. has remained first and foremost a public service organization.
Hinesville Alumnae Chapter is just a small segment of a glorious sisterhood consisting of over 250,000 members and over 900 chapters all over America and several foreign countries.
Thank you for visiting our website and we invite you to visit again, as your time permits.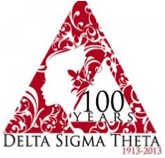 Delta Sigma Theta Sorority, Inc Hinesville Alumnae Chapter / P.O. Box 1981 / Hinesville, GA 31313 / email: dst_hac@yahoo.com

"This website is the sole property and responsibility of the Hinesville Alumnae Chapter"