GREETINGS AND WELCOME
HINESVILLE ALUMNAE CHAPTER,
CHARTERED MAY 24, 1987
2015-2016 Chapter Picture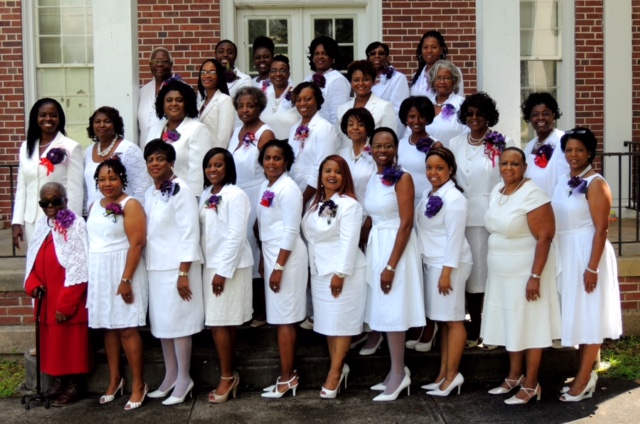 2016 Georgia State Cluster-Atlanta, GA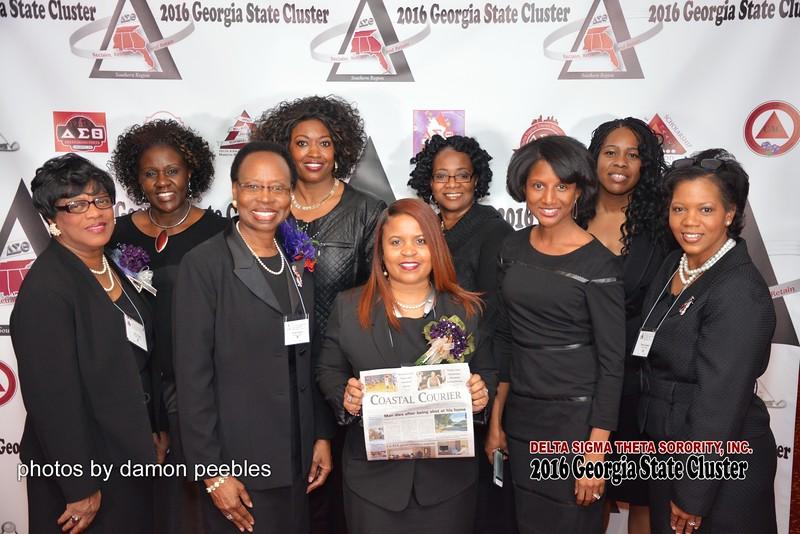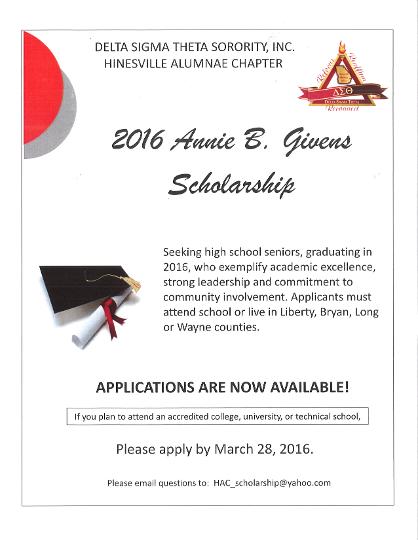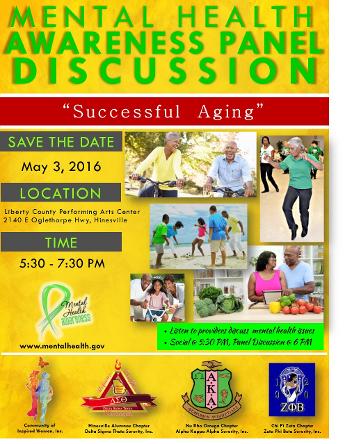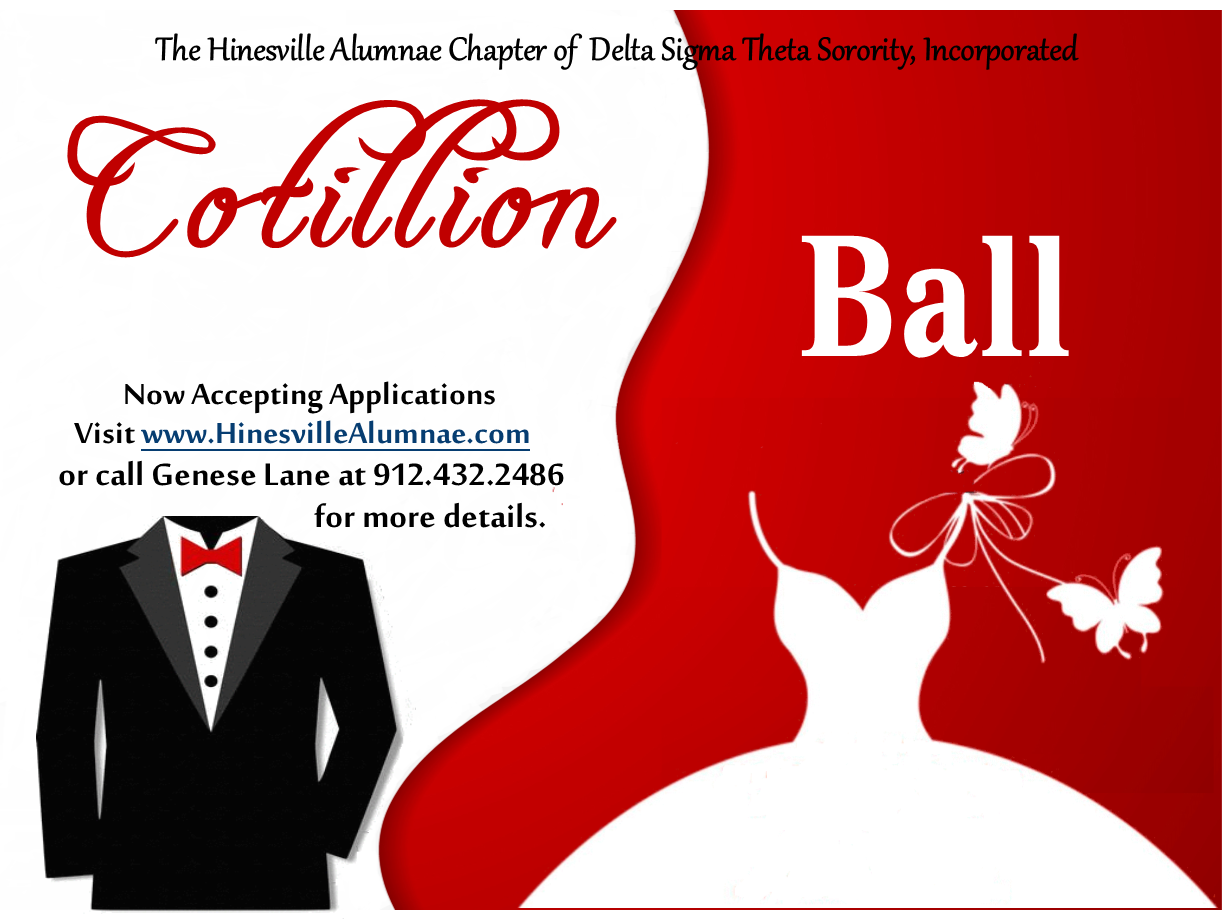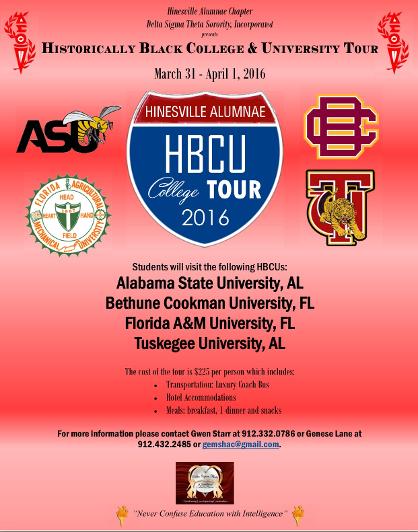 UPCOMING EVENTS:
February- March 2016
2016 Annie B. Givens Scholarship Application will be available on February 1, 2016. Deadline March 28, 2016.
March 2016
HBCU (Historical Black College & Universities) Tour hosted by Hinesville Alumnae Chapter. Dates: March 31, 2016-April 1, 2016. See the flyer for more details and contact information.
April 2016
Hinesville Alumnae Chapter presents The 2016 Cotillion Ball. on April 30, 2016 at 7:00 pm at the Liberty County Performing Arts Center. Tickets are $25. For more details, please contact Ms. Lane.
May 2016
May Week 2016 Activities: TBA
Mental Health Forum- May 3, 2016 at 5:30 pm at the Liberty County Performing Arts Center- Free to the Public
Hinesville Alumnae Chapter
P.O. Box 1981 Hinesville, Georgia 31310
hinesvillealumnae.dst1913@gmail.com
This website is the sole property and responsibility of the Hinesville Alumnae Chapter of Delta Sigma Theta Sorority, Inc.